Connect Groups
We have many different groups available for you to join. These groups are designed to connect you with people in a similar season of life who can help you to grow in the grace of our Lord Jesus Christ. See Pastor Dillon for more information.
Learn More
Nursery & Preschool
Our Nursery ministry loves to serve your kids while you meet together in Connect Groups and in our main service. See Carmela Whitcomb for more information.
Learn More
PLBC Kids
It's more than just having fun... it's about JESUS at PLBC KIDS Place! See Holly Reinhardt for more information.
Learn More
Youth: Grades 7-12
We are a youth group driven by our name. We strive to live for God 24Seven. See Pastor Tom for more information.
Learn More
Young Adults
A place where friendships are made, questions are welcomed, and our purpose is discovered.To be Known.To be Cared For.To be Held Accountable.To be Encouraged.
Learn More
Missions Ministry
In 1996, while we were still meeting in a local high school, God led us to build our first church in Romania. Twenty-four years later, we are now supporting missionaries in Costa Rica, Ecuador, Greece, India, Israel, Nicaragua, Panama, the Philippines, Poland and Romania in addition to eight local ministries in northeast Florida both financially and physically. Year after year, God equips us to send teams to run evangelism camps, and complete building projects to provide homes and churches for new pastors. Our church exists to live out the great commission: getting the gospel to every nation!
Learn More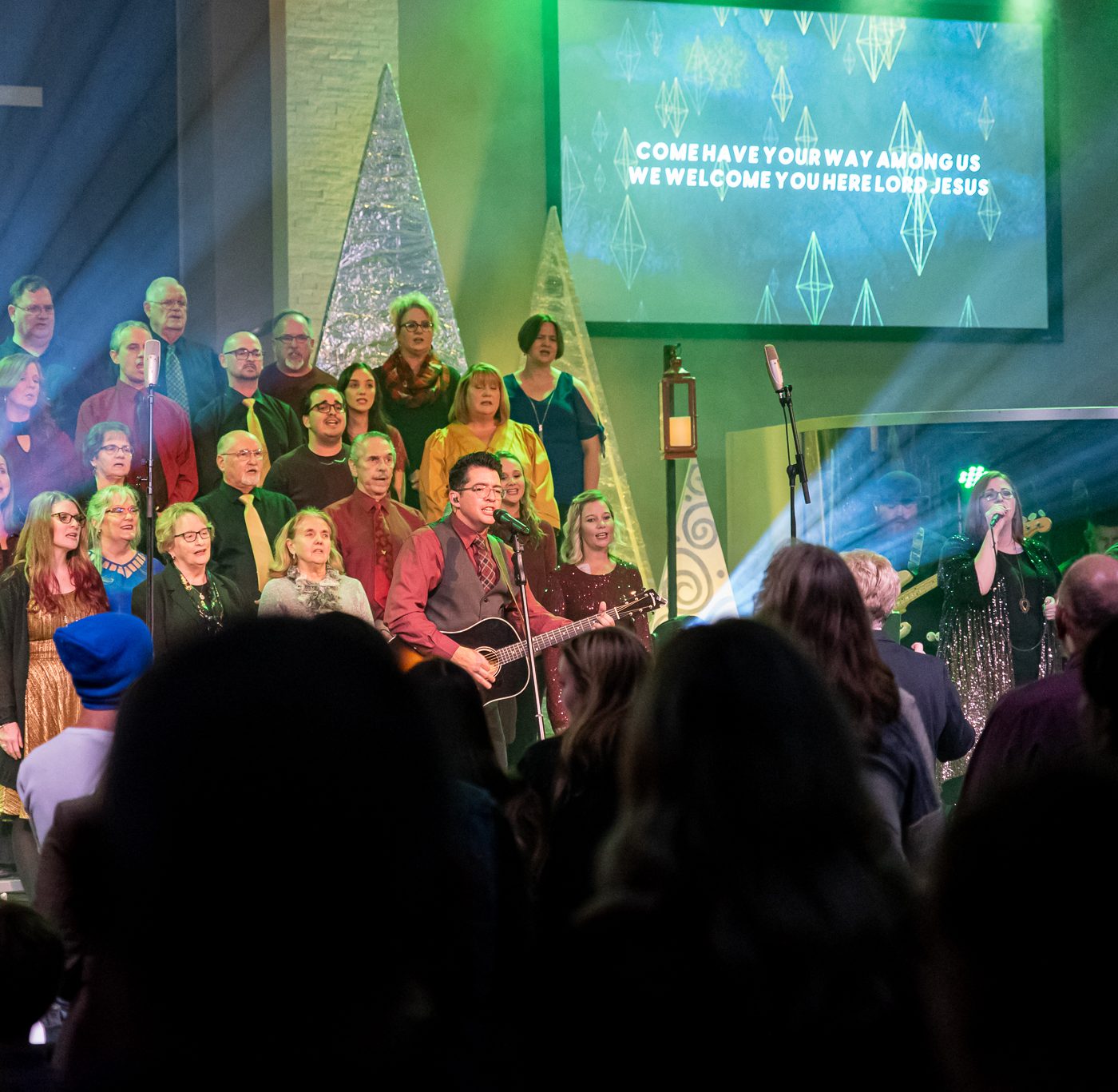 Worship Ministry
We love to worship & sing with all our hearts in every service. It prepares our hearts to hear from God, and leads us into His presence. Our Worship ministry seeks to magnify our Savior, and create an environment for our church to do the same. Worship teams lead us weekly with both contemporary songs and hymns. Worship extends into preaching anchored in the Word of God that provides practical application for the rest of the week. If God has given you the ability to sing or play an instrument, and you would be interested in joining our team, you can contact our Worship Pastor, Patrick Lima, for more information as to how you can get plugged in. We would love for you to lead with us!
Media
Do you enjoy working with technology? Our dedicated media team would love to get to know you! See Pastor Patrick for more information.
Senior Adults
Our senior adults enjoy fellowshipping with one another in our connect groups and other activities.
Learn More
Hospitality
Our Hospitality Ministry desires to make everyone feel like they are at home the first time they attend. We would love to get you plugged in to serve in this area! See Emily Moyd for more information.
Bloomers
A group for ladies ages 60+ who still love to have a good time! These ladies fellowship together, study God's Word, and enjoy meals on the regular! See Vickie Smith for more information!
Learn More
Right Hands
Right Hands Ministry is a ministry based from Matthew 25 that seeks to minister to the home-bound and in-need folks in our church. See Jean Bruton for more information!
Learn More
Ladies
We have many things available for ladies at our church. Contact us for more information!
Learn More
Mens
We have many things available for men at our church. Contact us for more information!
Learn More
Cleaning
We have teams of people who diligently clean our facilities every week. We'd love for you to serve here!
Lawn Care
We have dedicated men who take care of our grounds every Friday morning. If you'd be interested in serving, please contact the church office!